AbilityPLUS Adaptive Sports was founded in 1997 by a small group of volunteers who were inspired by the awesome achievements of the participants of all ages with physical or developmental disabilities.
Today, with the help of our partner programs and hundreds of volunteers, we have provided thousands of adaptive sports lessons for people with disabilities who, along with their families and friends have experienced the joy of inclusion in mainstream recreational activities
AbilityPLUS serves a diverse population of individuals, from people with severe physical disabilities to people with autism, across the spectrum. AbilityPLUS and each of our affiliate programs are open to everyone. We teach and work with people regardless of their age, disability or financial constraints.
Since our founding in 1997, programs have grown from working with a handful of families and individuals to providing thousands of program lessons to hundreds of families and individuals each year. We have adaptive ski programs that operate out in the Mount Washington Valley of New Hampshire with partnership and affiliate programs throughout New England.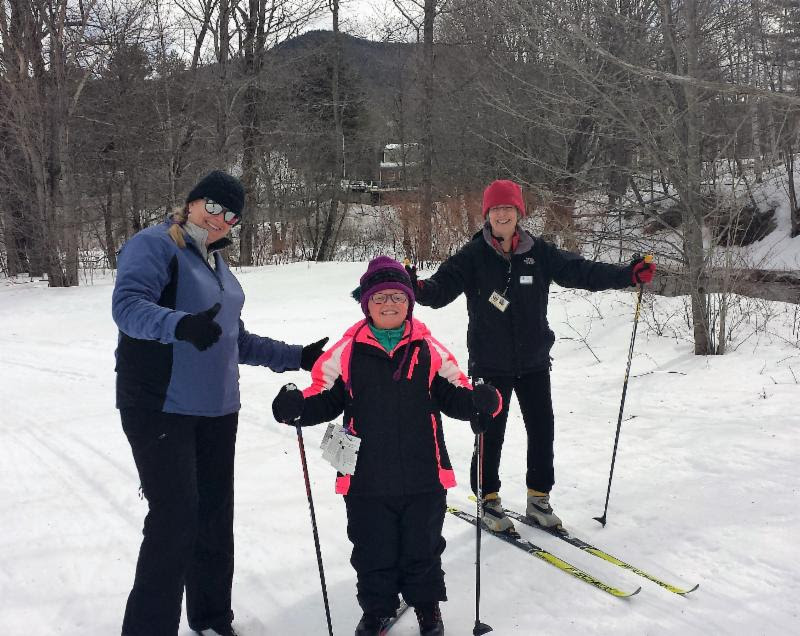 The December Story is by The Jillette Family   Our daughter, at age 3 1/2, was diagnosed with a rare genetic syndrome, CFC (cardio facio cutaneous), that included, among other things, intellectual and developmental delays. We weren't sure what the future would hold....
read more
DONATE
In celebration of our 20 years of service, please consider a donation and participating in our 20 for 20 Program.